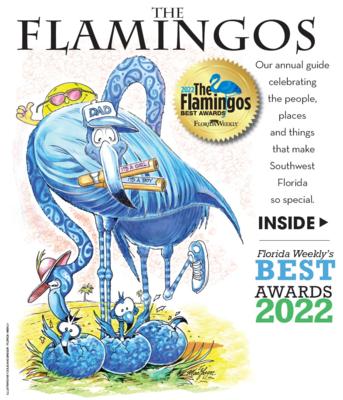 Cpl. William R. Gaines Jr., USMC, lived and went to school in Charlotte County. He was one of the 241 Americans killed in May 1983 when a suicide bomber drove a truck into the lobby of the building serving as the barracks of the 1st Battalion 8th Marines stationed at Beirut International Airport, Lebanon. The bomb was equivalent to 21,000 pounds of TNT, making it the largest non-nuclear bomb ever detonated.
In his memory — and to honor all veterans and first responders — Charlotte County Commissioner Stephen R. Deutsch headed an effort to change the name of Sunrise Kiwanis Park (along Edgewater Drive in Port Charlotte) to William R. Gaines Jr. Veterans Memorial Park.
Along with the name change has come plans for an observation tower, pavilion and nature trail. What a great way to remember those who have served us, serve us now, or have lost their lives in service to the United States and their communities.