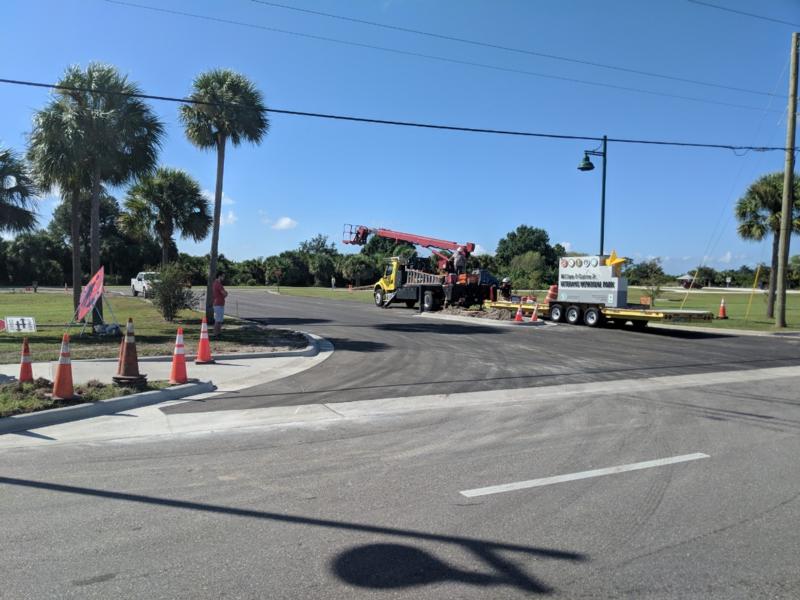 The William R. Gaines Jr. Veteran Memorial Fund would like to exend our thanks to the Gross family at Sunland Paving for their work at the park to extend and repave the main entrance at the park. This work was completed within a short timeframe using multiple contractors.
The widened exit and addition of a concrete island for the new sign enhanced the entrance greatly.
Bobby and Geri Gross along with their staff went above and beyond to help meet an October 18th deadline to have the entrance ready for the installation of new signs at the park.
Thank you!