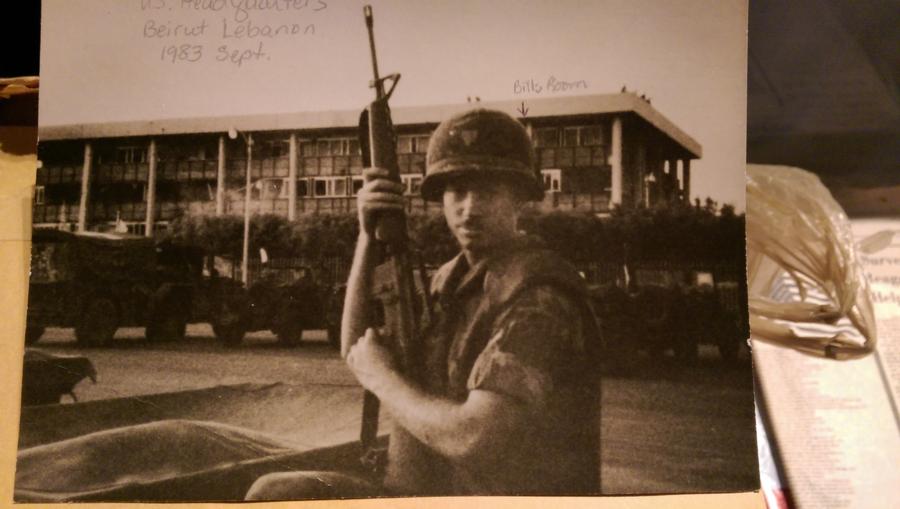 LIZ HARDAWAY Staff Writer
PUNTA GORDA — On Saturday, there was a fundraiser to benefit the William R. Gaines Veteran Memorial Park and proposed Beirut Memorial Peacekeeper Tower.
The event was held at the American Legion Post 103 in Punta Gorda.
The Boogiemen provided snazzy tunes and Stacks Comfortable Food provided snacks and refreshments.
A three story, 45-foot Beirut Memorial Peacekeeper Tower will stand at the center of William R. Gaines Jr. Veterans Memorial Park as a symbol designed to honor those who died in Beirut, according to the park's website.
The tower will also provide a timeline of major historical events from 1982 to 1984, telling the story of the Marines' involvement in the area.
The tower is scheduled for completion in late 2019.
The park honors William "Bill" R. Gaines Jr., a Marine and Charlotte High School alum, who was killed in Beirut, Lebanon by the largest non-nuclear bomb ever detonated in 1983. The attack killed 241 Marines, sailors and soldiers.
"The goal of this park is to share the history of the Marines Navy, and Army Peacekeepers in Beirut along with how their sacrifice mirrors those of our First Responders," the park's website states. "Highlighting the tie between our Veterans and First Responders in a place where families can come together will not just honor their service, but inspire others to serve."
The park will be formally dedicated to Gaines on Feb. 23 by the Charlotte County Board of Commissioners.
Proceeds Saturday went to the William R. Gaines Jr. Veteran Memorial Fund to support the new Beirut Memorial Tower.